Kenneth "Ken" Steven Redgrove is a character in Mr. Meaty. He is Josh's older brother and Darryl's best friend.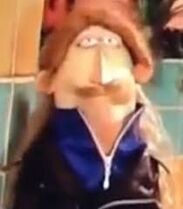 Personality
Edit
Disruptive
Destructive
Dramatic
Strong-willed
Loud
Obnoxious
Exhausting
Draining
Aggravating
Mind-blowing
Wasteful
Even though Ken bullies people, he and Josh are similar in their characteristics.
In "A Nightmare on Josh Street," it is shown that his parents are trying to get him into Military College, but without any success.
He's a punk ass bitch with no chill
Coming soon!